About Findling, Inc.
Findling, Inc. is an engineering consulting firm in Baltimore, Maryland that provides comprehensive geotechnical, civil engineering, and construction related services in MD, VA, DC, WV and PA.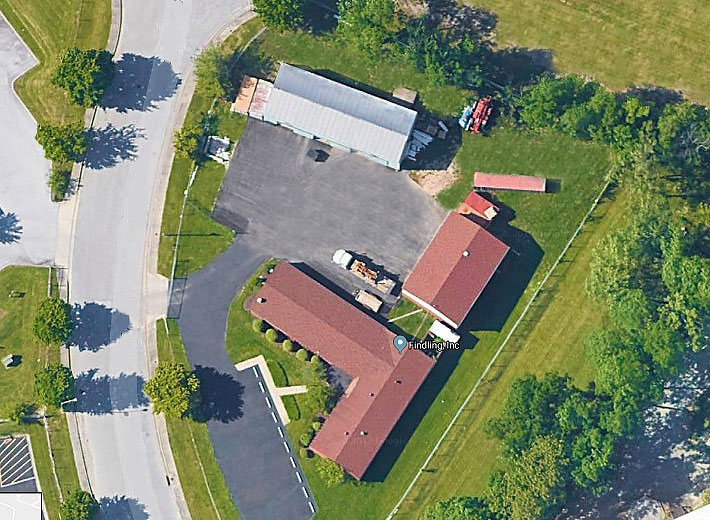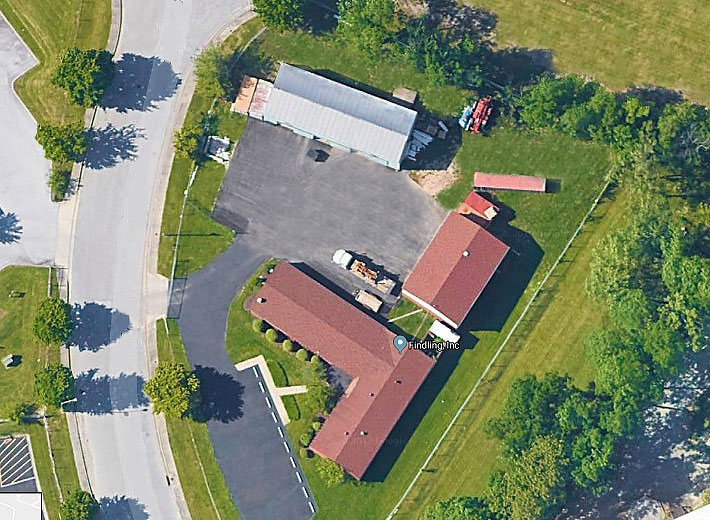 We are a growing firm with over 40 employees. Established in 1997, our employees include Professional Engineers, Geologists and Certified Technicians with proven expertise in engineering, material testing, geotechnical instrumentation, and construction inspection. Most of our employees are assigned in the field performing construction inspection services on major highways, buildings, streets, dams and hazardous waste sites. Our inspectors possess certification to inspect and test soils, concrete and asphalt from Maryland State Highways and other agencies. Our employees are OSHA HAZWOPER safety certified to work at hazardous waste sites (1610.120).
Findling is accredited by the American Association of State Highway and Transportation Officials (AASHTO) for demonstrating proficiency in the testing of construction materials and meeting the requirements in AASHTO R18 set forth by the AASHTO Highway Subcommittee on Materials.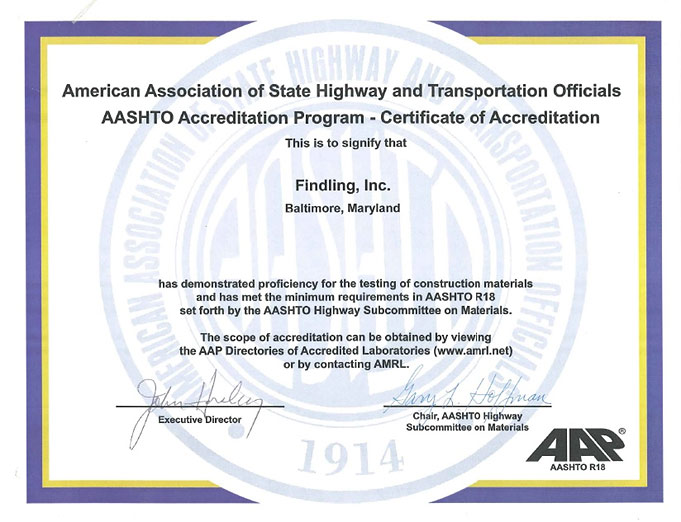 Findling is a small, African American owned business, and is certified as MBE/DBE/LDBE by a number of agencies such as the Maryland State Highway Administration (MDSHA) in Baltimore City, the Metropolitan Washington Airports Authority (MWAA), District Department of Transportation (DDOT), West Virginia Department of Transportation (WVDOT), State of New Jersey Department of Transportation (NJDOT), Pennsylvania Department of Transportation (PennDOT), Delaware Department of Transportation (DelDOT), Washington Metropolitan Area Transit Authority (WMATA), and Prince George's County Department of Public Works.
We are a member of ACEC (American Council of Engineering Companies), The Maryland Asphalt Association, and Minority Business Enterprise (MBE).
Personnel
Amsalu Duressa, P.E., MSCE
President, Findling, Inc.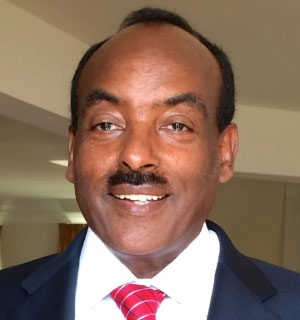 Mr. Duressa is a Principal Engineer with over 30 years of experience in geotechnical engineering, construction management, environmental site assessment and construction inspection services. He has managed and supervised over 500 small and large projects, including subsurface investigation, laboratory testing, geotechnical analysis and preparation of geotechnical engineering reports. The projects have been located throughout Maryland, Virginia and Washington, DC. In addition, Mr. Duressa's experience includes research and technology transfer related to concrete mix design and destructive/ non-destructive concrete testing for the Federal Highway Administration.
M. Suri Surendra, Ph.D, P.E.
Chief Engineer, Findling, Inc.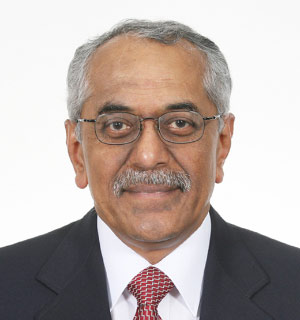 Mr. Surendra has over 39 years of experience in various aspects of geotechnical engineering. He has managed numerous geotechnical engineering projects of various sizes and complexity, such as buildings and facilities, highway embankments, bridge structures, off shore containment facilities for dredge material, waterfront structures for port facilities, etc.
His work includes structures for schools, universities, correctional facilities, police stations, sports facilities and large shopping malls.
Mr. Surendra has published in the ASCE Journal in the field of deep foundations (to include piles and drilled shafts), settlement of foundations, and use of geosynthetic reinforcement to support the dike of a containment facility.
Amsalu Birhan, Ph.D, P.E.
Senior Geotechnical Engineer, Findling, Inc.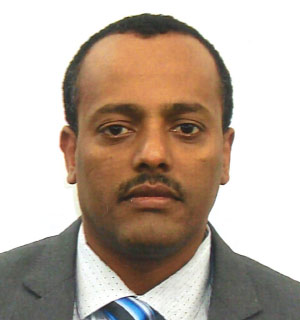 Mr. Birhan has over 13 years of experience in various aspects of geotechnical engineering, pavement design, and structural engineering. Mr. Birhan has extensive experience in project management, subsurface investigations, analyses, design and report preparations of deep and shallow foundations, temporary and permanent excavation supports, pavements, MSE walls, slopes, ground improvements, etc.
Mr. Birhan has worked on projects relating to highway bridges, retaining walls, embankment slope repair and reconstruction, waterfront structures including floating piers, bulkheads and sheet pile walls. He has also worked on low-rise structures to high-rise structures that required ground improvement techniques and deep foundations systems. He has worked on projects which involve analysis and design of different types of foundation systems, including Auger Cast Piles, Concrete, Timber and Steel Driven Piles, Drilled Shafts, Micropiles, Helical Piles, Stelcor Piles, Densified Aggregate Piers, Concrete Modulus Columns, Spread Footings, Raft Foundations, etc. He has managed and been involved in construction inspection of drilled shafts, driven piles, auger cast piles, helical piles, micropiles, stelcor piles, tie backs, ground improvements using RAP and CMC, wick drains, dynamic soil compaction, and more.
Mr. Birhan has both teaching and hands-on experience in laboratory and field sampling and testing of soils and construction materials, including sieve analysis, Atterberg limits, compaction, CBR, consolidation, direct shear, triaxial, unconfined compression, swell and shrink, permeability, Standard Penetration Testing (SPT), Cone Penetration Test (CPT), Dilatometer Test (DMT), and more.
John Tallman
Project Manager, Findling, Inc.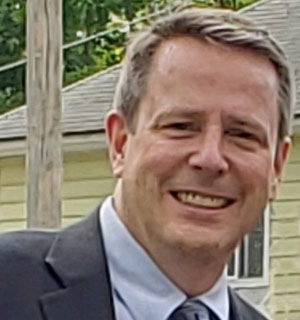 Mr. Tallman has over 16 years of experience in Project Management. He has strong leadership abilities, and is a team player. As a Project Manager for Findling, Inc., he has managed several field investigation projects of various scopes and project durations. He manages field inspectors on construction related projects.
Mr. Tallman's responsibilities include obtaining SHA and County Permits, and coordinating with private property owners to get access to work sites when required. He also prepares Traffic Control Plans and coordinates Maintenance of Traffic (MOT) when the work is to be performed on roadways.
Mr. Tallman coordinates Miss Utility Clearance on project sites. When necessary, he coordinates with private utility locating firms to perform vacuum test pits and locate the utilities.