Our Services
Findling, Inc. is a full service Geotechnical and GeoEnvironmental Engineering Firm in Baltimore, MD. Our Engineering Consulting and Construction Services are second-to-none. We provide quality training to our personnel, and our personnel have all the required certifications and experience to provide the highest quality of service to our clients. We serve Maryland, Virginia, Washington DC, West Virginia and Pennsylvania.
Construction Inspection and Testing
Findling has well trained inspectors certified by MARTCP, ACI and various State and Federal agencies. Our inspectors perform construction inspection services on major highways, buildings, streets, dams and hazardous waste sites. They are certified to do inspection of soils, concrete and asphalt.
Our employees are OSHA HAZWOPER safety certified to work at hazardous waste sites (1610.120), and our drilling inspectors are SHA Certified.
We provide all necessary equipment to our technicians to provide soil, concrete and asphalt testing on small and large construction projects.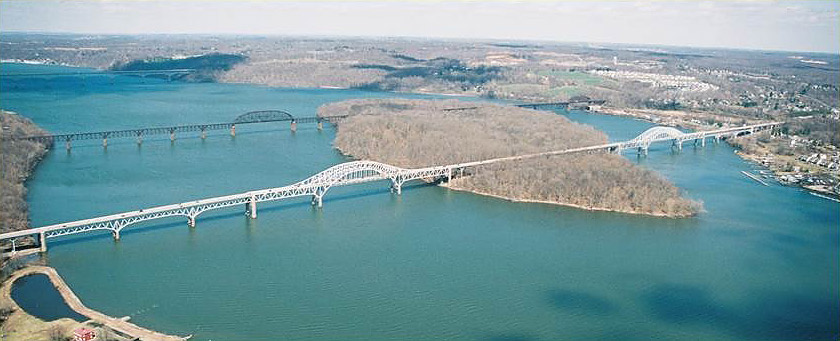 Geotechnical Engineering
Findling has experienced and licensed professional Engineers to conduct cost effective geotechnical analysis, design and field exploration services for our clients. Our areas of expertise include the following:
Shallow and Deep Foundation
Bearing Capacity Analysis and Settlement Analysis
Pavement Analysis
Slope Stability Analysis
Embankment Analysis
Soil Stabilization, including Soil Mixing
Seepage Analysis
Retaining Walls
Pipelines and Overhead Water Tanks
SWM Ponds and In-Situ Infiltration Tests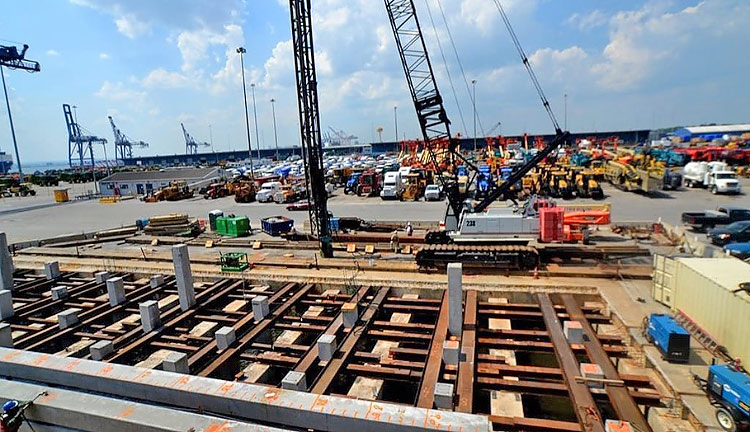 Drilling Services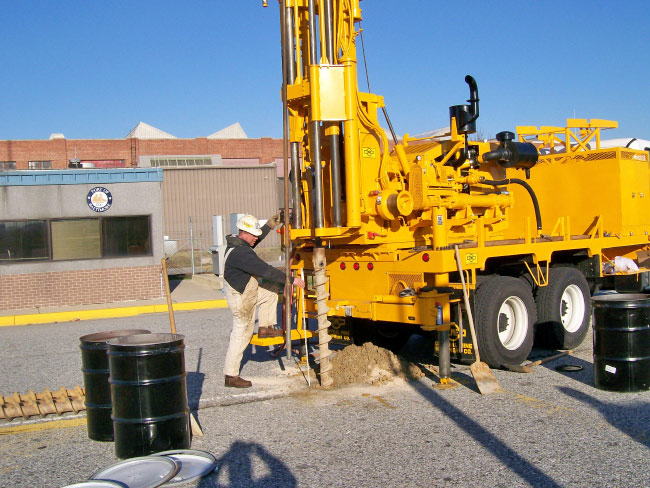 Findling, Inc. has drill rigs capable of drilling with hollow stem augers, mud or casing. A barge mounted drill rig allows us to drill on water. We have wireline equipment for coring rock to depths of over 150 feet. The augers range in size from 8 inch O.D. to 16 inch O.D., allowing us to install up to 12 inch diameter cased wells. We can install double cased wells to depths exceeding 150 feet in coastal plain deposits.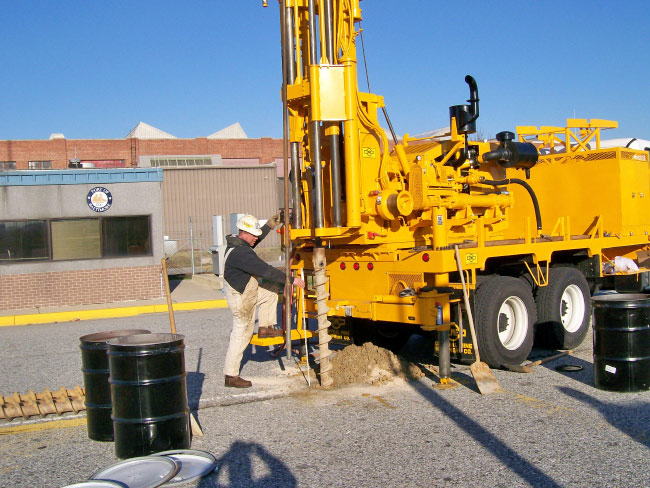 Our drilling services include:
Geotechnical Drilling and Sampling (HSA, Mud, Casing)
Environmental Drilling and Sampling
Drilling on Water
Direct Push (Geoprobe)
Electronic Cone Penetrometer Testing (CPT)
Monitoring Wells by Licensed Well Drillers
Lateral Earth Support System
Truck Mounted Drill Rigs
ATV Drill Rig
Skid Mounted Drill Rigs
Pontoon Boat Mounted Drill Rig
Geotechnical Instrumentation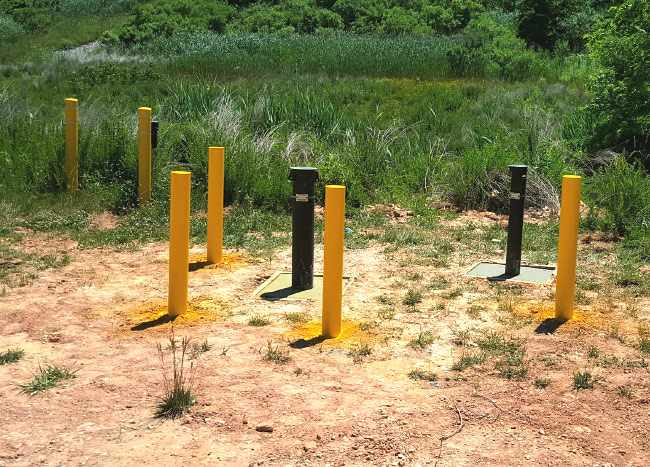 We have the expertise to install, monitor and analyze geotechnical instrumentation, including:
Vibrating Wire Piezometers
Inclinometers
Borros Anchors
Monitoring Wells
Utility Survey Markers
In addition, we provide vibration monitoring during rock blasting operations or during construction near sensitive structures. We also provide pre-construction and post-construction survey of sensitive structures near work sites.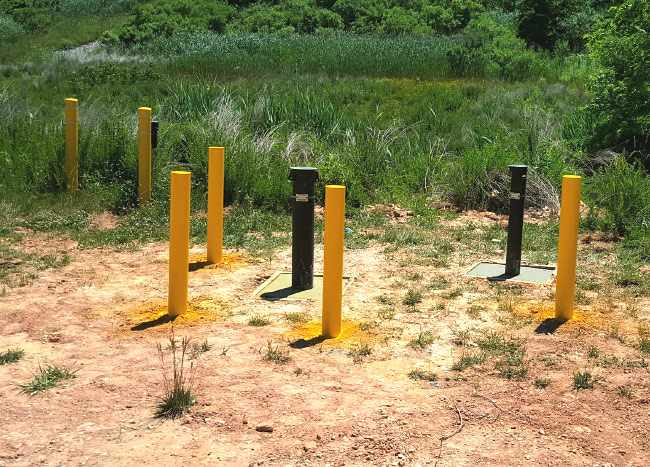 Environmental Engineering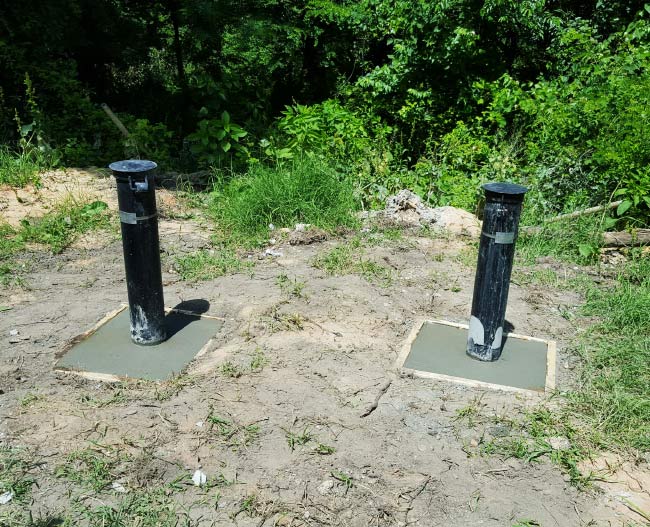 Some of the environmental engineering services we provide include:
Phase I and Phase II Environmental Site Assessments
Preliminary Assessments, Site Characterizations, and Risk Assessment
Remedial Investigation/ Feasibility Study (RI/FS)
Remedial Design
Underground Storage Tank Management
Regulatory Criteria Interpretation
Permitting
AQ Monitoring
Storm Water Runoff
Design of Landfill and Lines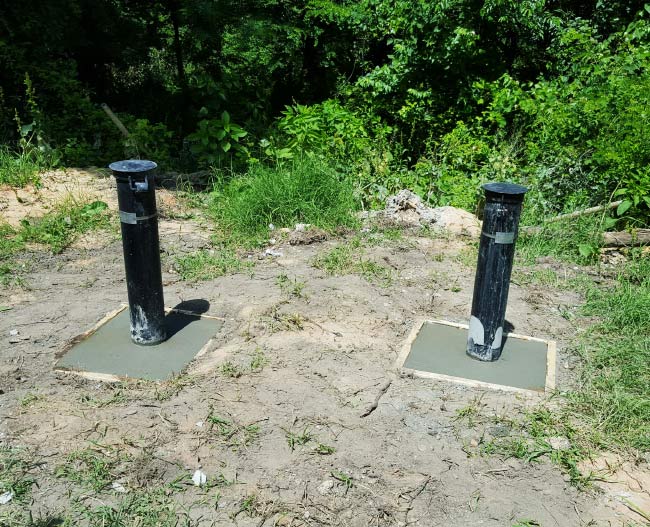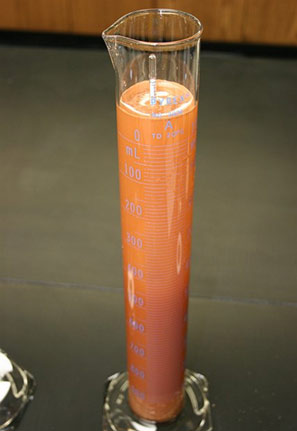 Laboratory Testing
Findling, Inc. has a AMRL accredited and well-equipped soils and concrete laboratory with trained and certified laboratory technicians. We maintain strict quality control standards with meticulous record keeping. We utilize the latest state-of-the-art equipment, and all of our equipment is regularly serviced and calibrated to keep it in perfect working condition. All testing is performed under the supervision of a Professional Engineer, and the testing is performed in accordance with ASTM and AASHTO Specifications.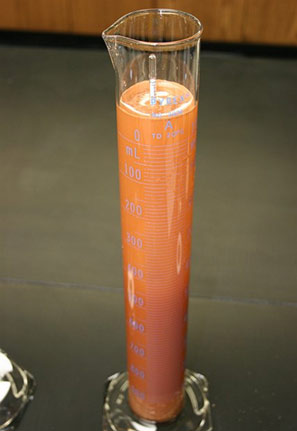 Tests we perform include:
| Test Name | Description |
| --- | --- |
| Moisture Content Test | Water content, ASTM Standard D 2216 |
| Grain Size Distribution | Grain size distribution, including hydrometer, ASTM Standards |
| Atterberg Limits | Atterberg limits, ASTM Standard D 4318 |
| Shrinkage Limit | Shrinkage limits, ASTM Standard D 427 |
| Std/Mod Proctor Tests | Moisture density relationship, ASTM Standards |
| CBR Tests | California Bearing Ratio (CBR), ASTM Standard D 1883 |
| Unconfined Compression Tests | Unconfined compression strength, ASTM Standard D 2166 |
| Direct Shear Tests | Direct shear, ASTM Standard D 3080 |
| Triaxial Tests | UU (Unconsolidated Undrained, CU (Consolidated Undrained), CD (Consolidated Drained) - ASTM Standard D 2850 |
| Consolidation Tests | Consolidation, ASTM Standard D 2435 |
| Permeability Tests | Soil permeability, ASTM Standard D 2434 |
| USDA Classification | USDA classification of soils, and infiltration rates |
| Unified Soil Classification | Unified soil classification, ASTM Standard D 2487 |
| pH (Topsoil) | pH (Topsoil), ASTM Standard D 4972 |
| Organic Content (Topsoil) | Organic Content (Topsoil), ASTM Standard D 5268 |
| Swell Test | Swell test, ASTM Standard D 4546-90 |
| Compressive Strength | Cylinder core testing, ASTM Standards C873, C39 |
| Slump Test | Concrete slump tests, ASTM Standard C143/143M |
| Pressure Meter Test | Pressure meter testing, ASTM Standard C231 |
| Chloride Ion Penetration | Chloride Ion Penetration Resistivity Test, ASTM Standard C1202 |
| Windsor Probe | In-situ compressive strength test, ASTM Standard 803/803M |